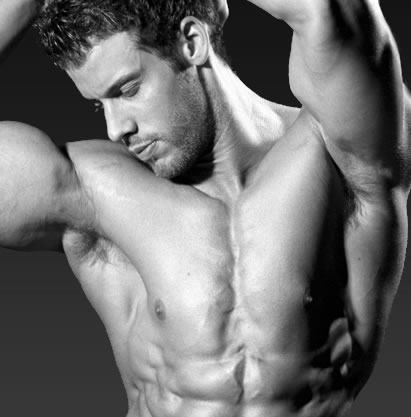 Early Inspiration
The oldest of eight children, my early interest in the fitness lifestyle was sparked by Bruce Lee, Arnold Schwarzenegger and Jean-Claude Van Damme. As my skills in martial arts progressed, I wanted to learn more about training and nutrition to improve my performance. Watching my body respond to weight training, I became fascinated with the process of developing an aesthetic physique.
In high school, I trained with a nationally ranked powerlifter and began to adopt his hardcore training style and work ethic. As my intensity peaked, I knew I could achieve more and that it would take more knowledge, time, pain and dedication.
Two Roads Diverged
My life journey, although short, has included many obstacles. In my early years, I lived life "in the fast lane" and made some bad decisions. Many lessons I learned the hard way. While struggling with my fast-paced lifestyle, I was faced with a life-threatening illness that profoundly influenced my thoughts on life and the path I would take next.
The Journey Begins
While developing my body in the gym, I spent the next ten years training my mind by researching human behavior and studying the works of some of the greatest thinkers, philosophers, generals and leaders the world has known. This learning process gave me a sense of enlightenment and created within me a commitment to the progression of mind, body and spirit.
Master Trainer
With a focused mind and positive spirit, I began my journey to develop the most symmetrical physique possible. I knew that balance was the key to my success – balanced meals and water intake, proper supplementation, appropriate rest periods and progressive training. I also became proficient in training flexibility, core strength, power and speed, cardiovascular fitness and meditation. Equally important, all are necessary to connect to your true energy.  Once balance is achieved, the forces of nature will align and guide you to the destiny you deserve.